9 tags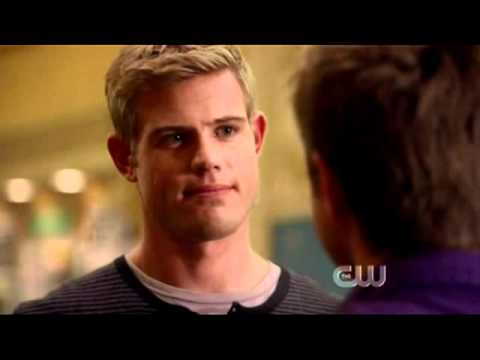 4 tags
Maroon 5's Adam Levine's Nude Cosmo Photo Shoot
Maroon 5 frontman Adam Levine posed nude for February's issue of Cosmopolitan to encourage men to strip down and get checked for signs of prostate and testicular cancer. From these pics, he sure looks healthy to me.
3 tags
NKOTBSB: Pop Superpowers Combine for Ultimate...
Two of the biggest selling boybands of all time recently announced that they are going on tour together: New Kids on the Block and the Backstreet Boys. These bands have 'The Right Stuff' and I don't know if I could as for 'More Than That." =P Check out this AMAZING group photo: For more information, visit their site: nkotbsb.com
5 tags
Out 100 - Chris Colfer
Glee actor Chris Colfer is one of the honorees in this year's list of Out Magazine's Out 100. Check out his fab photo accompanied by the reasons for his induction. Chris has given viewers so much of himself through the character of Kurt Hummel.    Chris Colfer - Actor It's hard to imagine Glee without Kurt Hummel, the hit show's resident countertenor and fashion iconoclast. But until...
5 tags
Joe Jonas Visits '90210'
Joe Jonas adds to his acting resume with a visit to the famous 90210 zip code. In the episode, Joe will accompany Adrianna (Jessica Lowndes) to a magazine party after her manager Victor (Nestor Serrano) arranges the date to boost her image. Naturally, this can only mean more tension for Adrianna and the ever jealous Navid (Michael Steger). Which piece of eye candy looks better on...
4 tags
Victoria Justice Has 'Got Milk'
Nickelodeon star Victoria Justice is showing how milk does a body good in her promo shot for the "Got Milk?" campaign.  Let's hope Victoria doesn't need to check into rehab like her Disney counter-part, Demi Lovato. It seems as though the young stars from the 'House of Mouse' are the ones that tend to be 'troubled' while the Nick stars usually end...
4 tags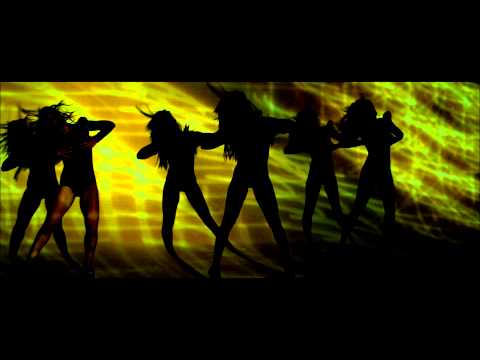 3 tags
5 tags
5 tags
6 tags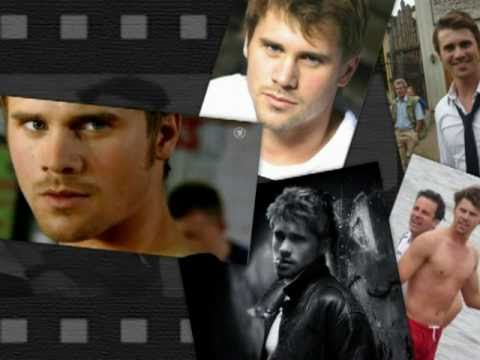 4 tags
Watch
Sesame Street and…True Blood? If you love either or both, this is a pretty awesome clip. The children's show has been drawing on pop culture on a more frequent basis and they've really out done themselves by incorporating True Blood into the Sesame Street world! Check it out! By the way, the Lafayette puppet needs his own skit! 
5 tags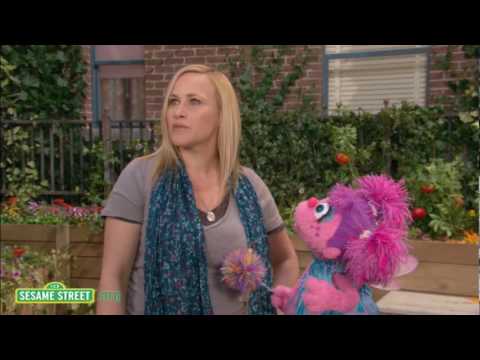 8 tags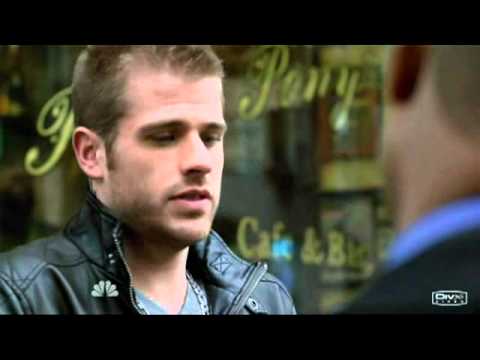 6 tags
5 tags
Brian Austin Green: New Desperate Housewives...
Some pics of Brian Austin Green's appearance in the new season of Desperate Housewives have been released. His character gets caught between a diva battle involving Bree (Marcia Cross) and new Wisteria Lane vixen Renee Perry (Vanessa Williams). This is bittersweet news as one of my favorite actors, Brett Claywell, was reportedly up for the handyman part, but eventually lost it to Brian. Of...
3 tags
How Much Is That Matt Lanter In The Window?
The CW's 90210 will return on September 13 and it looks like one of the resident hotties, Liam (Matt Lanter), is ready to heat things up this fall.  From these shots, it appears that Liam will get a gig as a store window male model. Damn! How much for one of those?
8 tags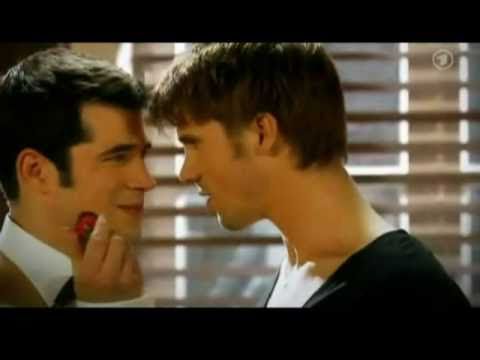 2 tags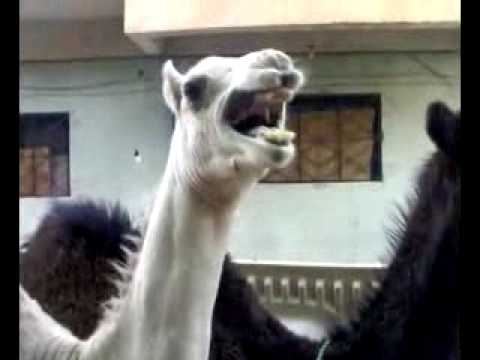 3 tags
LFO's Rich Cronin Dies At 35
Story from mtv.com Rich Cronin, the former frontman for boy band LFO, known for the 1999 hit "Summer Girls," died Wednesday (September 8) of leukemia. He was 35. TMZ reports that the singer lost his long battle with cancer Wednesday afternoon after suffering a stroke. Cronin was first diagnosed with myelogenous leukemia in 2005 after complaining of exhaustion and headaches. He...
3 tags
4 tags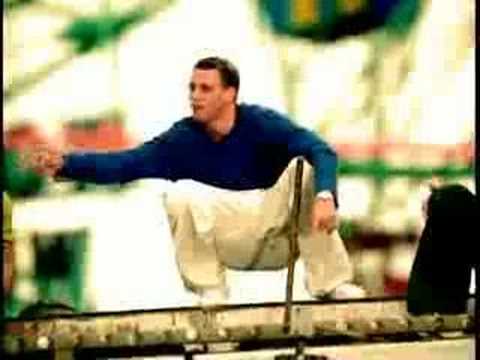 5 tags
4 tags
Images of Jane Lynch on iCarly
The first images of Glee star Jane Lynch's appearance on Nickelodeon's hit show iCarly have been released. Lynch will play Sam's (Jennette McCurdy) mother who has never been seen on the show until now.  This was a brilliant casting choice and based on the images, Sam and her mom have a…volatile…relationship. I can't wait to see what happens. You can catch the...
5 tags
Resident Evil: Afterlife Premiere In Japan
The upcoming film Resident Evil: Afterlife had its world premiere at Roppongi Hills in Tokyo, Japan on Thursday (September 2). The stars of the film were all on hand and they were all looking beautiful: Milla Jovovich, Wentworth Miller, Ali Larter, and Mika Nakashima were all on hand. I am anticipating this film since I have enjoyed all the previous films and I am a huge fan of the stars. How...
3 tags
Jensen Ackles Has Left the Building
Jensen Ackles attended a fan convention in Vancouver, Canada on Wednesday (September 1). Also attending the con was Brock Kelly who played teenage Dean on the hit CW show Supernatural. Ackles was spotted leaving the convention, but not before waving farewell to the fans.
3 tags
Kellan Lutz: No Shoes, No Shirt...No Problem
Kellan Lutz goes out to his car outside his Studio City, California home on Wednesday (September 1).  The Twilight actor makes walking around shirtless and barefoot look good and natural. He should just go everywhere shirtless.  I think the rule of "No shoes, no shirt, no service" wouldn't apply to him. Who'd say no to that?
2 tags
Watch
Kylie Minogue follows up her sensual single 'All The Lovers' with her new ass-shakin' groove, 'Get Outta My Way.'  She looks as gorgeous and fierce as ever. All her outfits and looks are fantastic. This video is how life should be. Looking fabulous and being surrounded by beautiful, hard bodies!
3 tags
Olivia Munn: GQ Baby
Olivia Munn is in the September 2010 issue of GQ. Nerds everywhere might be flocking to the stands to pick-up their issue. Olivia is best known as co-host of G4's Attack of the Show!  She can be seen this fall in NBC's new comedy Perfect Couples.
3 tags
Jensen Ackles: Cool Rider
Supernatural star Jensen Ackles takes a mini-bike out for a spin during a break from shooting on the set of his CW show on Monday (August 30) in Vancouver, Canada. Jensen is busy shooting for the upcoming sixth season of his show. Supernatural returns on Friday, September 24 on the CW. Not many guys can look so cool on a mini-bike, but Jensen manages to pull it off!
3 tags
Jared Leto Rocks a Terry Richardson Photo Shoot
Jared Leto (Thirty Seconds to Mars) and celebrity photographer, Terry Richardson, rock out in a new photo shoot in which they posed as each other. It looks like a good time was had by both guys and in addition to his hot shots, Jared gets playful and takes a few goofy shots to boot. The photo shoot is posted on Terry's blog, TerrysDiary.com 
13 tags
Dancing with the Stars: Season 11 Cast
The cast for Season 11 of Dancing with the Stars was revealed on Monday (August 30) and it is one of the strangest line-ups they've ever had. While the notion of several of the contestants being "Stars" is questionable and downright laughable, there are some interesting inclusions. Fresh of his Comedy Roast on Comedy Central is David Hasselhoff. If you haven't seen his...
4 tags
Stephen Moyer: From Bill Compton to Victor Von...
Hollywood seems to be in love with the idea of superhero movie reboots. The next movie getting a make-over is Marvel's Fantastic Four. Apparently, Stephen Moyer who plays Bill Compton on HBO's True Blood, is being considered for the role of the nefarious Doctor Doom. The character of Doom was last seen in 2007's Fantastic Four film, Rise of the Silver Surfer, played by Nip/Tuck...
4 tags
Andy Roddick & Brooklyn Decker Take Manhattan
Tennis star Andy Roddick and his Sports Illustrated swimsuit model wife, Brooklyn Decker, strolled around NYC on Sunday (August 29) and Monday (August 30). Roddick is in NYC for the US Open this week and Brooklyn is there to cheer him on.  Andy also celebrated his 28th birthday on Monday (August 30). Happy birthday, Andy! Sunday, August 29 Monday, August 30
2 tags
Britney Spears & Jason Trawick Hit Hawaii
Britney Spears and her man Jason Trawick kick it by their hotel pool on Sunday (August 29) in Maui, Hawaii. Britney must be relaxing from her recent gig filming an upcoming episode for the new season of Glee.  By all indications, her appearance on the show will be epic. I can't wait.
5 tags
Alexander Skarsgard - Emmys 2010
Alexander Skarsgard showed up to the 2010 Emmy Awards on Sunday (August 29) looking quite dapper. The actor took to the stage with his True Blood co-stars Stephen Moyer and Anna Paquin to present the award for Outstanding Directing for a Miniseries. Backstage, Anna was in between a meaty sandwich of goodness as both men made silly faces towards the camera. They always seem to have a good sense...
19 tags
GLEE Season 2 Promo Pics
With the eminent return of Glee, the promo blitz for the show has begun. Pics of almost the entire cast have been released.  While many of the main players are included as one would expect, it's nice to see the addition of Harry Shum Jr. (Mike Chang), Mike O'Malley (Burt Hummel), and Iqbal Theba (Principal Figgins) as well.  Now, where the hell is Dijon Talton (Matt Rutherford)? You...
3 tags
Mark Salling: Sk8er Boi
He was a skater boy, who said "Glee" you later boy! Mark Salling was cruising on his board around the Glee studio during some downtime from filming on Friday (August 27). He was looking cool and laid-back with a twinge of sexy thrown in for good measure.
4 tags
Watch
Fantastic new video of Robbie Williams and Gary Barlow together again for the first time in ages. The guys look fit and amazing and make the video even more drool-worthy by going all "Brokeback Mountain" in it. Starring both Robbie and Gary Barlow on screen for the first time in fifteen years, the hilarious music video for Robbie's new single, Shame, sees two of the newly...
2 tags
Idina Menzel and Taye Diggs - Family Outing
Idina Menzel and Taye Diggs went on a family outing with their cutie-pie son, Walker, to the farmers market in Hollywood on Sunday (August 22). It is great to see Taye and Idina out and about and looking quite happy. They are a talented and fab couple. Their son is just adorable.
2 tags
Neil Patrick Harris and David Burtka - Dogwalkers
Neil Patrick Harris and partner David Burtka take their little doggies for a walk around their Los Angeles neighborhood on Saturday (August 21). Later that night the couple attended the Creative Arts Emmy Awards where Neil won his first two Emmys. Seems like they had a great day.
3 tags
2010 Creative Arts Emmy Awards Red Carpet
The 2010 Creative Arts Emmy Awards took place on Saturday (August 21) at the Nokia Theatre in Los Angeles, CA. The ceremony presents all the categories not seen in the Primetime Emmy Awards ceremony about a week later (August 29). That doesn't stop the celebs from getting all glammed up, even if it is only for the Schmemmys, as comedienne Kathy Griffin likes to call them. Here are some...
4 tags
Keeping Up With The Kardashians Premiere Party
To celebrate the new season of Keeping Up With The Kardashians on E!, the stars of the show as well as other celebs turned up to the premiere party in West Hollywood, CA on Thursday (August 19). Some of the guests included Kelly Osbourne, Sophie Monk, and Stephanie Pratt. Kim Kardashian looking gorgeous Kourtney Kardashian not looking so bad herself Kourtney Kardashian and Kris Jenner
3 tags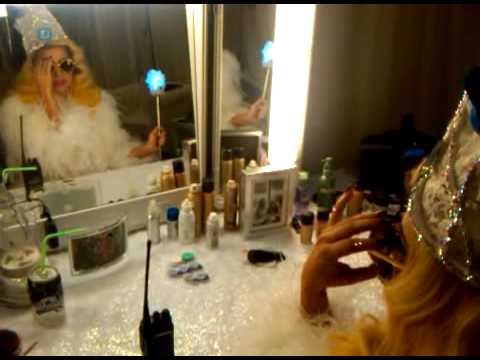 3 tags
Justin Timberlake Drops Trou
Justin Timberlake strips down to his underwear while filming "Friends With Benefits" in Los Angeles, CA on Friday (August 20). Uh-oh! Did Jessica Biel give poor Justin crabs?
3 tags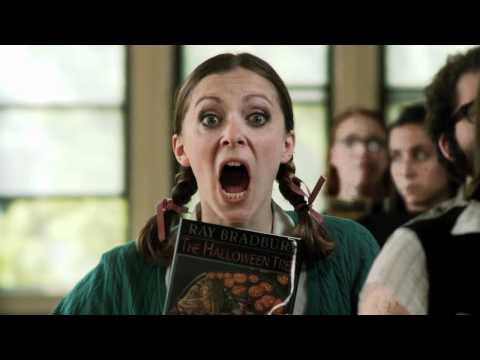 5 tags
'True Blood' Stars Get Naked for Rolling Stone
The stars of True Blood, Alexander Skarsgard, Anna Paquin, and Stephen Moyer, give new meaning to the words "Bloody Sexy" as they grace the cover of the new issue of Rolling Stone out on Wednesday.  Aren't we lucky that the cast just loves getting naked?
2 tags
Britney Spears at the Music Studio
Britney Spears was spotted headed into a recording studio on Thursday (August 12). No doubt she is working on her next great hit track. She still looks as though she's holding herself together, and that's a good thing. Can't wait to hear what she's got in store.
3 tags
Get Ready for Taylor Lautner's Comic Book
As if seeing Taylor Lautner's washboard abs in films and magazines wasn't enough, Bluewater Comics will be bringing the ripped Twilight star in comic book form as part of its Fame series next month. MTV has published a few pages from the upcoming title, which tells Taylor's story from his upbringing in Michigan to where he is today. Based upon the sneak peek pages, the comic is...
2 tags
Matthew McConaughey Gets Grabby...With Himself!
Matthew McConaughey was on the set of his new film The Lincoln Lawyer in Los Angeles, CA on Thursday (August 12) and seemed to enjoy fondling himself. If you looked like him, wouldn't you?  Take a gander at Matthew enjoying his "ass"ets.  Is he checking for firmness or picking a wedgie? Let's take a closer look, shall we? Looks as though he's not going to stop...